J.Paramore is all about bringing Women together and not only getting fit but healing their core!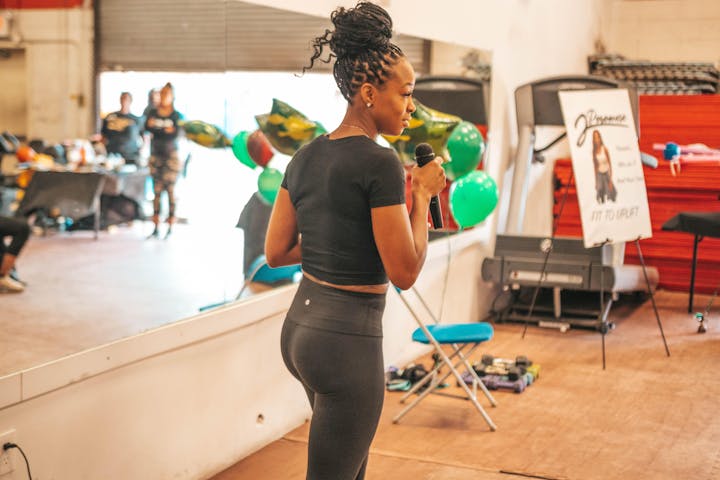 Time to run it back! Fit to Uplift is coming back around! Same game plan different day! J. Paramore will spend 60 minutes doing a interactive workshop speaking on 6 diffrent topics or senerios that happen in eveyday life. We will learn a new outlook and perspective on how to handle things when they are coming at you at a fast pace. When purchasing your tickets email a topic or senerio that you would like discussed to Info@iamjparamore.com. All topics will remain anonymous unless you would like to share your topic to get a more personal experience. Six of the topics will be choosen and we will have a open discussion.
The next 60 minutes will be a physical easy to follow workout that will be done in BOOT CAMP style. There will be 6-8 workout stations setup that will be supervised by "J.Paramore" & "Quality Shai Training". Quality Shai Training works close with J.Paramore. He is influence by family traits and also became addicted to results. His mindset is set on helping others get fit and healthy! You are sure to have the time of your life while changing your life forever! Get ready to work, from the inside out!